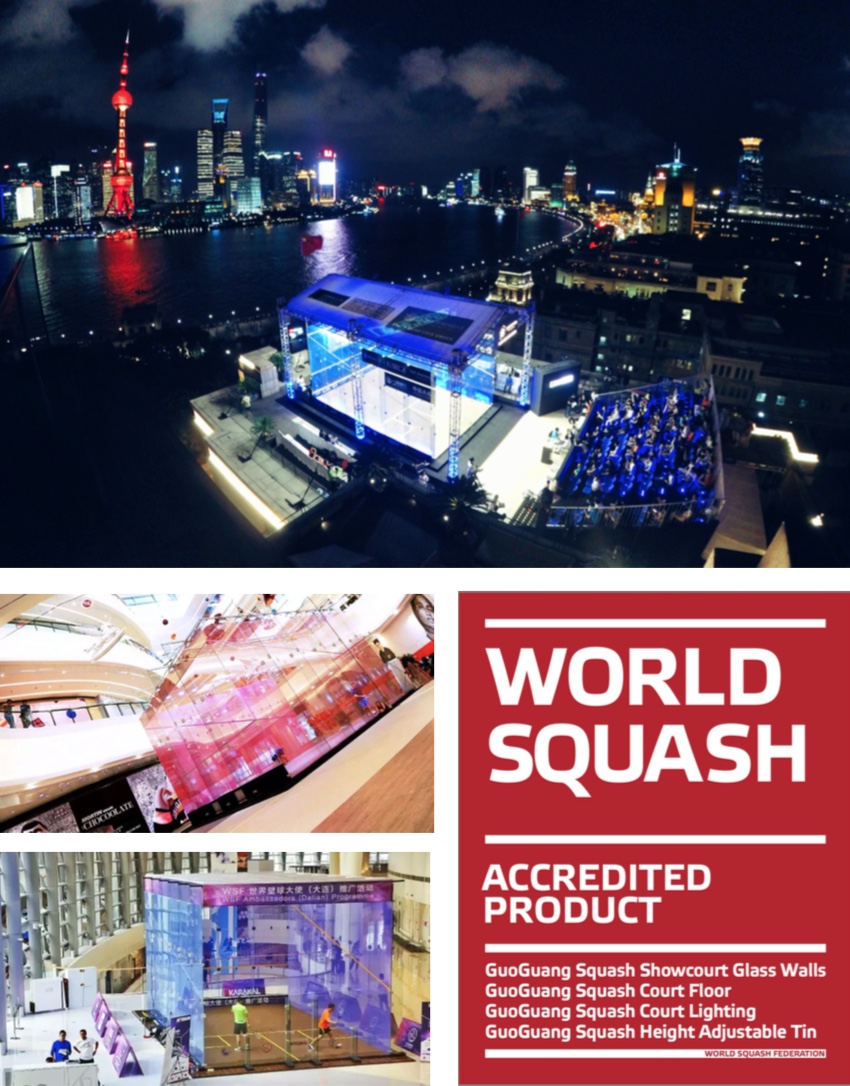 We are pleased to announce that Dalian Guoguang Sports Equipment Engineering Company Ltd has become the Official Partner of the Asian Squash Federation.
Specialized in building, rental and retail of squash courts, "GuoGuang Squash" was accredited by the World Squash Federation as one of the qualified squash courts manufacturer in 2017 and became the only one honoured in Asia, the top five worldwide.
"GuoGuang and ASF share the same mission of promoting and developing squash in Asia. Thus, we are very happy that GuoGuang becomes our Official Partner," commented Mr. David Mui, the ASF's President, on the partnership with GuoGuang.
In addition to building squash courts, GuoGuang has also been very active in developing squash in China over the last few years. "GuoGuang, being the only WSF's accredited squash courts manufacturer in China and Asia, has the responsibility to assist the Chinese Squash Federation to develop the sport in China. As China is part of Asia, we are glad that we can cooperate with the ASF to promote squash in the region. Having been establishing a stronger base in China, we hope to play an important role in Asia and further extend our influences to worldwide squash development," said Mr. Wang Guo-Guang of GuoGuang Sports Equipment Engineering Company Ltd. GuoGuang has committed to sponsor the ASF for 3 years until January 2021.
For more information about GuoGuang Sports Equipment Engineering Company Ltd, please click here.
/ read more news